For the adventurous spirit, Belize has it all. The National Protected Areas System has resulted in 45.3 percent of the national territory under protection, including marine reserves. This is ideal for flora and fauna to flourish in Belize making it ideal for our Adventure tours. Not only will you be amazed at the nearly 600 bird species and exotic wild cats Belize is home too, but did you know that the second largest reef on the planet is just offshore? Belize was also part of the Mayan empire making it a world class archeological destination with ruins and temples that transport you to another time when the Mayans were the most sophisticated civilization in the ancient Americas. Let's not forget the myriad of rivers that transport you through majestic cave systems that will leave you breathless…right out of an Indian Jones movie.
Our multisport adventure is filled with so much to see and do and we managed to jam as much as we could into 8 days of pure excitement. Stand-up paddle boarding, Snorkeling, Trekking, Cave excursions with ancient pictographs, relics and human sacrificed remains. Unbelievable! From tracking howler monkeys to learning how to cook with Mayan families, we will do it all…. even zip-lining! Our goal is to take you away from the crowds and immerse you into the culture and nature that makes Belize one of the most exciting eco-destinations in the world.
Belize Ultimate Adventure Tour
8 Days / 7 Nights
per person from:
$2,799
?
Currency Conversion
Converted from CAD based on the latest exchange rate. Final amount and payment will be in CAD. Final conversion rate is determined by your bank.
"You are extremely well organized, very imaginative with all the different activities you so capably organized, as well as sensitive and considerate. We three older females had a GREAT TRIP...Wow! We are still smiling!"
— Kilby McClafferty
Mayan Ruins
Kayaking
Canoeing
SUPing
Caving
Snorkelling
Zip Lining
Boat Ride
Wildlife Viewing
Jungles and Beaches
Hiking
Birding
Trip Dates
2019/2020:
Dec 7 - Dec 14
Feb 1 - Feb 8
Apr 5 - Apr 12
<!- TIMELINE ITEM -!>

DAY 1: ARRIVE / MAYAN RUIN CENTERS

Arrive through customs in Belize City International Airport. Exchange money into local currency if you haven't brought U.S. dollars. Your Tour Leader and Belizian Guide will meet you outside of the airport. Look for your name on a sign or our company logo. Lunch not included on the arrival day - (If you arrive early we will find a place to eat). Drive approx. 1hr and 45 mins. to San Ignacio area to visit two Mayan ruin centers; Cahal Pech, an amazing city ruin centre that dates back to 1200BCE and Xunantunich, one of the most impressive Mayan ruin sites in central America. 7:00pm dinner at Maya Mountain Jungle Lodge.

ACCOMMODATION: Maya Mountain Jungle Lodge

<!- END OF TIMELINE ITEM -!> <!- TIMELINE ITEM -!>

DAY 2: ATM CAVE TOUR

7:00am breakfast on the go from the Lodge (breakfast burritos / fruit from the lodge). 8:30am we will arrive at Actun Tunichil Muknal, also known locally as ATM, is a Maya archaeological cave site that includes skeletons, ceramics, and stoneware. There are several areas with skeletal remains in the main chamber. The best known is "The Crystal Maiden", the skeleton of an adolescent, possibly a sacrifice victim, whose bones have been calcified to a sparkling, crystallized appearance. Be prepared to hike, swim, scramble and squeeze your way through this magnificent labyrinth of caverns. Lunch included on site around 1:00pm. Free-time at the lodge to relax and recover from your caving. 7:30pm Dinner at the lodge.

ACCOMMODATION: Maya Mountain Jungle Lodge

<!- END OF TIMELINE ITEM -!> <!- TIMELINE ITEM -!>

DAY 3: CANOEING BARTON CREEK CAVE / MAYAN CULTURE CENTER

7:30am Breakfast at lodge. A short drive will bring us to Barton Creek Cave. Here we will explore this magnificent cave by canoe along a tranquil blue waterway. These caves were used by the Mayan people for ceremonies and rituals where they would leave offerings to their Gods. The jungles here are rich with wildlife and if we are lucky we will spot them. Travel the hummingbird highway to Hopkins. Enjoy the scenery along the way and through the foot hills of the mountains towards the coast. Lunch at unique café called Thongs in the back-packers town of Hopkins. Late afternoon we will be taking a traditional Mayan cooking class with Aurora, a Mayan cultural teacher, medicine woman, artist and author. We will also be learning about natural jungle medicine on an interpretive trail hike highlighting varies species and their uses. 7:00pm Dinner at Nu'nu Che'il

ACCOMMODATION: Nu'nu Che'il Cottages

<!- END OF TIMELINE ITEM -!> <!- TIMELINE ITEM -!>

DAY 4: HIKING IN JAGUAR RESERVE / SCARLET MACAW BIRDING / PADDLE BOARD FLOAT

6:00am Breakfast 'on the go' from Nu'nu Che'il. A very short drive will take us to perfect hiking in Cockscomb Jaguar basin for the morning. This nature reserve, rich in flora and fauna, has 5 wild cat species. An early start should guarantee us sightings from the trails. Wear appropriate hiking boats and long pants. Lunch back at Nu'nu Che'il Cottages. The afternoon will be spent Stand Up Paddleboarding the Red Bank River looking for the spectacular Macaws of South America 7:00pm Dinner at Nu'nu Che'il.

ACCOMMODATION: Nu'nu Che'il Cottages

<!- END OF TIMELINE ITEM -!>

DAY 5: ZIP LINING / TOBACCO CAYE ON THE REEF

7:30am Breakfast. Zip line the Mayan Canopy across a giant river gorge. You will be left breathless! A 45-minute drive will take us to Dangriga. Here we will board a boat to Tobacco Caye, a beautiful island approximately 1 hour away. Lunch will be at the island resort. The afternoon is all yours. Clean-up / relax / swim / snorkel / paddle. 7:00pm Dinner at Lodge

ACCOMMODATION: Paradise Lodge

<!- END OF TIMELINE ITEM -!> <!- TIMELINE ITEM -!>

DAY 6: SEA-KAYAKING AND SNORKELLING AROUND TOBACCO CAYE

8:00am Breakfast at lodge. Sea kayaking / SUPing / Snorkelling all day on the second largest reef in the world! Lunch at the Lodge or boxed lunch depending on our final plans. 7:00pm Dinner at lodge

ACCOMMODATION: Paradise Lodge

<!- END OF TIMELINE ITEM -!> <!- TIMELINE ITEM -!>

DAY 7: MONKEY SANCTUARY HIKE

8:00am Breakfast at lodge. Shuttle back to mainland at 10:30-11:00am Time permitting, we may stop at Blue Hole nature pools park on route to lunch. Lunch at Cheers Restaurant. 1 hour drive will bring us to the Community Baboon Sanctuary where we will head out for 1-hour hike. Here we are guaranteed to see monkeys in the jungle. 7:30pm Dinner at Howler Monkey Resort.

ACCOMMODATION: Howler Monkey Resort

<!- END OF TIMELINE ITEM -!> <!- TIMELINE ITEM -!>

DAY 8: OFF TO THE AIRPORT

Breakfast at resort and a quick shuttle to the airport just 30 minutes away. Have a safe flight home and we hope to see you again on another Earth Travellers get-a-way.

ACCOMMODATION: Your own bed!

<!- END OF TIMELINE ITEM -!> <!- TIMELINE ITEM -!>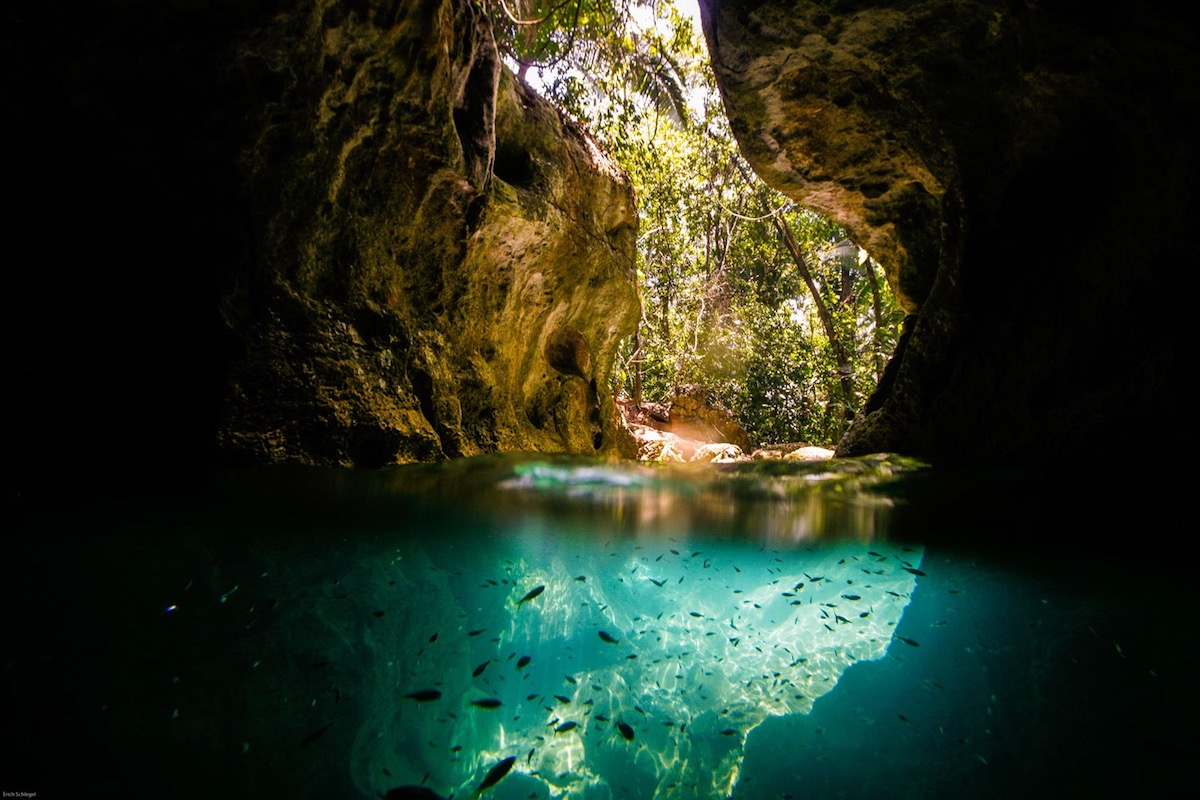 Included
Accommodation

Meals

Airport transfers within the program

All transport and listed activities within the program

Experienced Guides - English speaking qualified/certified/approved
Remember
Sometimes things don't go as planned. Flexible travelers with a sense of humor consider it part of their adventure. Our partners work very hard to make your tour unfold seamlessly, but sometimes itinerary changes happen. ET thanks you for your understanding
Not Included
Activities and accommodation outside the program

Flight to and from Belize

Travel insurance

Health insurance

Drinks and desserts

Lunch on day 1

No meals beyond breakfast on day 8

*Tipping
HAVE QUESTIONS?
Fill Out The Form To Email Us!
See Our Leave Home Getaways